Edgester Indoor LED Display Screen Manufacturer
This dynamic, stunning, and cutting-edge indoor LED display is meant for those applications where image quality really matters. Ösel Edgester is perfect for a wide range of applications like retail, advertising, museums, weddings, events, airports, schools, restaurants, etc. You can even use them in storefront windows without the fear of washout. These low-cost, high-resolution LED displays come in a variety of sizes and are fully customizable.
In airports, Edgester digital LED signage displays play a very important role in ensuring orderly movement of people around the different areas of the terminal building in addition to other critical uses like flight information on a giant screen. Similarly, in hotels and malls, Edgester LED display boards help the management to display vital messages about the services and offers for the guests. Educational institutions are increasingly using LED display screens to communicate with students.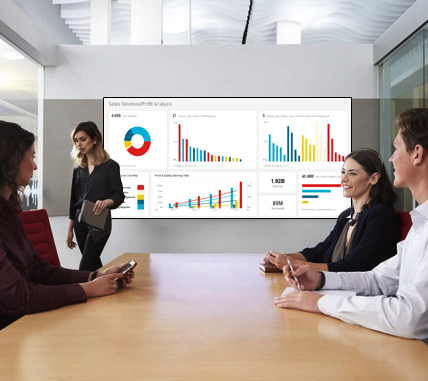 Superb Image Quality : High contrast black LED lamps provide seamless and uniform black mask for exquisite images
Lightweight Cabinet : Ultra-slim die-casting aluminum panel makes transportation convenient and reduces labor charges
Swift Installation : Fast-lock design with adjustable side locks enables single-person installation
Easy Maintenance : Designed for accessibility, Ösel Edgester comes with front maintenance to avoid disassembly costs
Specifications
Details
Pixel Pitch
2
2.5
3
4
5
LED Type
SMD1515 3-in-1 LED
SMD2121 3-in-1 LED
SMD2121 3-in-1 LED
SMD2121 3-in-1 LED
SMD2121 3-in-1 LED
Module Resolution (WXH)
128 * 64 = 8192
128 * 64 = 8192
64 * 64 = 4096
64 * 32 = 2048
64 * 32 = 2048
Module Size (mm)
256(W) * 128(H) * 15
320(W) * 160(H) * 15
192(W) * 192(H) * 14
256(W) * 128(H) * 14
320(W) * 160(H) * 14
Module Weight (KG)
0.32
0.32
0.32
0.32
0.38
Refresh Rate
>1920HZ
>1920HZ
>1920HZ
>1920HZ
>1920HZ
Brightness
>800cd
>800cd
>800cd
>800cd
>800cd