Do you want to catch the attention of distracted or unreceptive customer with LED screen advertising? Or are you looking for an LED screen display or LED display panel which are uncomplicated but loaded with a multitude of capabilities? Designed to get you noticed, Ösel's LED screen display boards are sleek, lightweight, and extremely easy to use. Transform your vision into a reality and create stunning visualizations even in the most challenging locations.
As an ingenious LED display screen manufacturer, Ösel uses the highest-quality components to deliver ultra-HD image quality and flicker-free videos. Capable of fulfilling all your display necessities with amazing flexibility, our LED display systems, LED screen panels are suitable for 24/7 operations even in the harshest of environments.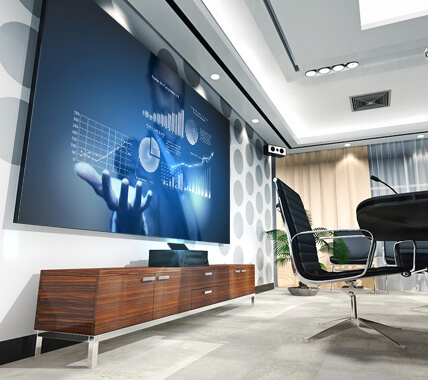 Indoor and outdoor advertising, shopping malls, hospitals, banks, corporates, government offices, pavilions, hotel, stadiums, events, exhibitions, cultural tourism, commercial real estate, railways stations, post offices, control rooms, and more.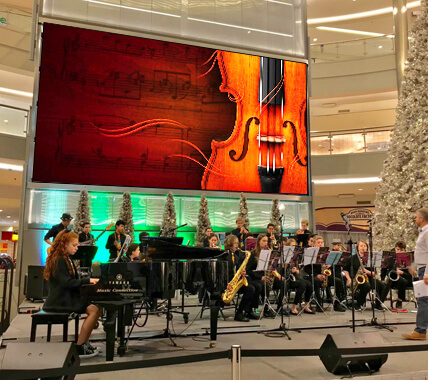 Brighter than bright: Our indoor LED screens come with super high-density pixel pitch and offer 100% visibility even in broad daylight

Lightweight cabinets: Using the highest-quality die-cast aluminum, Ösel makes sure its outdoor LED screen display boards are lighter than traditional LED screens by at least 30%

Highly customizable: Simply decide the shape, size, color, and pixel pitch, and we will take care of the rest. Ösel's indoor LED screens can be installed in irregular shapes like circles, columns, ellipses, triangles, spheres, etc., too

Low maintenance: Easy to set up and install, these indoor LED screen display boards require minimal maintenance but offer both front and back maintenance modules for ease and convenience

Dynamic content update: Showcase choice content easily and update it as frequently as you wish with Ösel's intuitive program management software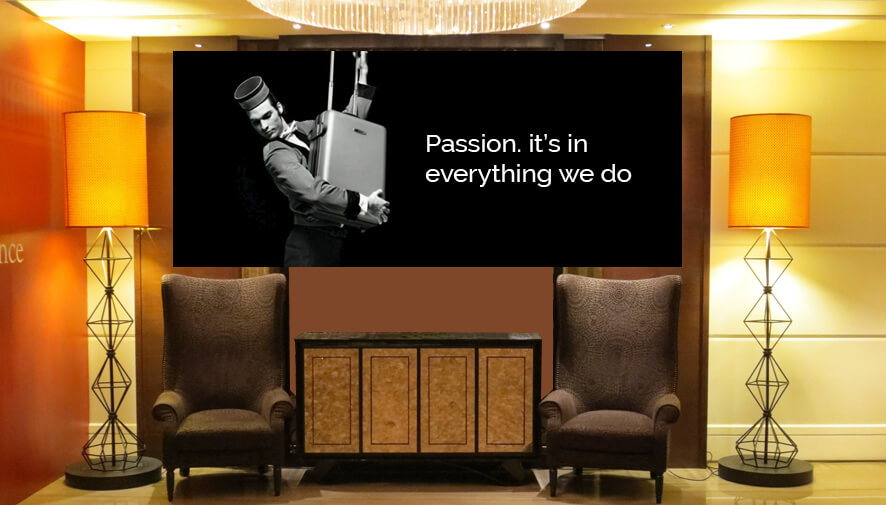 Maximum attention: With images that are clear, vivid, and consistent irrespective of the weather or the position of the sun, outdoor LED screens by Ösel attract maximum attention for your brand

Rugged design: Each module undergoes a battery of lab tests to achieve certifications as high as IP68 and make sure no amount of rain or dust will damage your outdoor LED screen

Highly scalable: Starting small but may want to scale up in the future? All outdoor LED screens by Ösel are standardized to ensure scalability and provide complete flexibility to the customer

Super-wide viewing angles: Target thousands of customers in a single day with impressively large viewing angles on all Ösel outdoor LED screens

Dual maintenance: The entire installation does not need to be taken down in case of scheduled maintenance or if there's no space in the back. With a fully-serviceable front module, outdoor LED screen panels by Ösel ensure fast and quick maintenance

Energy savings: With guaranteed energy-savings of more than 30%, as compared to traditional LED screens, Ösel's outdoor LED panels help you save on power bills