Digital Signage Application (Donkey Player)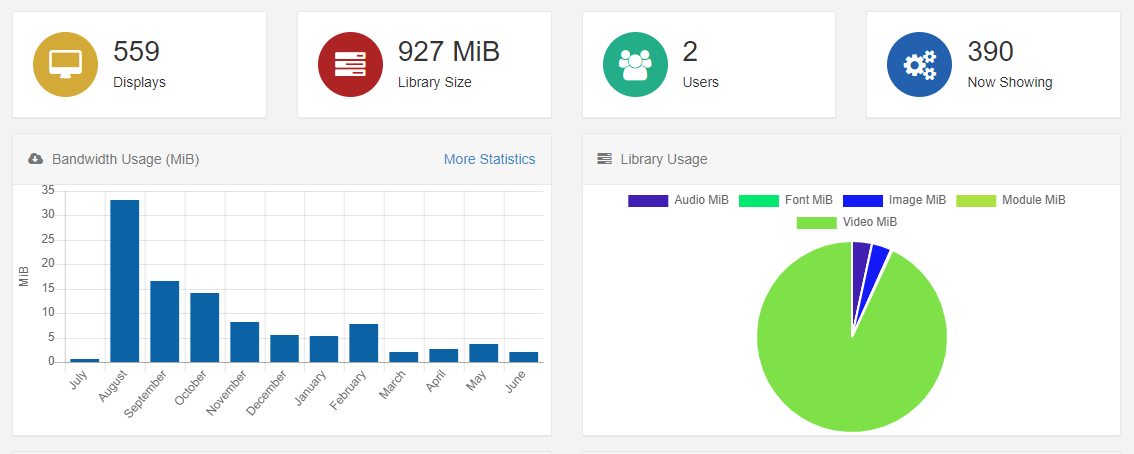 Donkey Player is a digital signage application for effective content management. It offers a way to monitor and manage dynamic and static content which can be scheduled for viewers across displays for multiple locations.
This digital signage software helps to display dynamic advertisement or content in an effective manner. The system helps you in managing dynamic content across various screens. You can design content and layout, upload data into the library and schedule what content will be displayed where and for how long.
Donkey Player is designed to allow an authorized user perform some key functions in the applications:
Android-based Content Player
Infographic Advertisement
Video & Audio Advertisement
News Listing with the Help of RSS Feed
Ticker Display
Demographics-based Advertisements
Gender-based Advertisement
Camera Analytics
Analytics Dashboard
Power Point Presentation and PDF Display
Digital Menu Board for Various Industries
Current Weather and Pollution Updates with Radius Targeting
The advantages offered by Donkey Player are exceptional in terms of maximizing the potential of LED digital signage displays.
Incomparable advantage
A digital signage application like Donkey Player enables the most efficient use of digital LED signage displays. When it comes to attracting attention, digital signage displays get 400% more views than static print signage displays. In addition to that, digital signage displays enjoy 83% more recall value than mainstream media advertising.
Ease of use
Using Donkey Player you can use digital LED signage for multiple messaging options on a single display unit along with frequency-setting options for specific messages. Static print signage simply can't match this kind of dynamism offered by digital signage software.
Low cost of operation
The operational cost of digital LED signage is just a fraction of what it is for static print signage, which involves substantial costs in printing, transportation, mounting of flex canvas and dismounting. All such costs are eliminated when you use digital LED signage as the content is easily managed by digital signage application.
Widespread digital connectivity
Donkey Player runs on Cloud tech and has been designed to aggregate several other online media content such as weather and pollution updates as well as RSS feed. You can customize the display all such information on your digital LED signage with just a few taps on your smartphone.
Demography Based Ad Display
The purpose of On-Board Camera Analytics is to display the dynamic content based on gender and age group. If the system has this function enabled, it will switch ads based on the images it captures in camera.
Hence, the digital signage software will recognize the person's gender and age and based on this data the advertisement or dynamic content will be displayed on the screen. A user can add the tags by providing the name and selecting the category based on age and gender.
This module contains all the analytics report used in camera analytics. The analytics report can easily be exported with the help of 'export' option.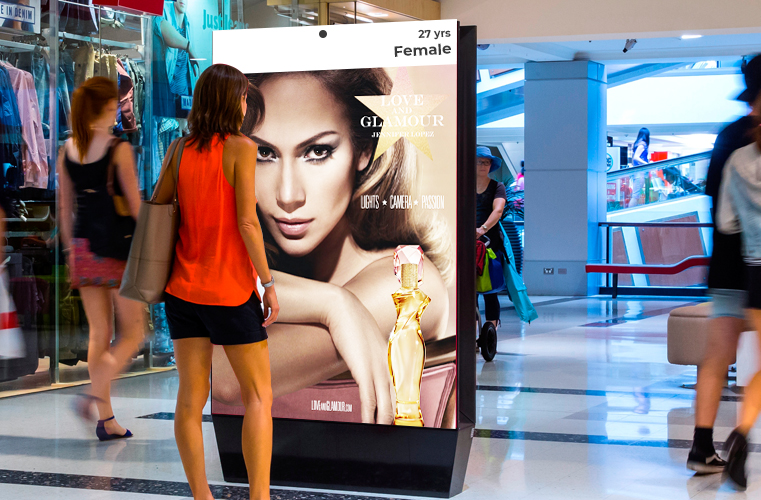 Events: OSELTECH Inauguration Ceremony
First floor, plot no 3, Sector knowledge park- III, Greater Noida City-201308
This company manufactures the full range of LED display panel systems including all the major components at its ultra-modern plant in Greater Noida, Uttar Pradesh.
http://www.oseltech.com

"We don't like noisy indoor digital signage systems and that's why we think our Ösel display systems are so valuable. These P3 LED signage displays don't make any noise at all in addition to the high definition pictures and wide viewing angle. It has improved our ability to display important messages and advertisements and attract more customers to our mall. Ösel is now our strategic partner for LED in PVRs."

Giant cycles, Mumbai

"One of the best features of our Ösel LED signage boards is that they consume much less power compared to all the other LED display systems we have used so far. As a result we are now able to display our messages for longer durations and that is helping us communicate more to our customers. In addition to that, we get great picture quality and easy to use content management system. This has increased footfalls at our mall. "

X Mall, Noida

"We wanted high quality digital LED signage boards at our mall and when we saw the P3 indoor displays from Ösel for the first time, we knew that we have found what we were looking for. Such brilliant picture quality makes a statement about our indoor digital signage. It has improved our customer engagement and improved footfalls at our mall. "

Danube, Hyderabad

"One particular attribute that we wanted for our indoor LED display signage was ease of use and that was what Ösel offered, along with many other advantages. We're fully satisfied with the maintenance functionality of the P3 indoor display signage. Our maintenance staff can easily handle the components, which are light in weight but also very robust and durable. This makes it highly economical too. "