Indoor LED Display for Airports
Though there would always be those who like to live life on the edge and arrive at the gates just as they were closing, the majority of flyers habitually reach the airport with lots of time to spare. On an average, a traveler spends 60-120 minutes at the airport before their flight takes off. That's the amount of time you get to make a big impact on everybody who is passing through your property. So, are you?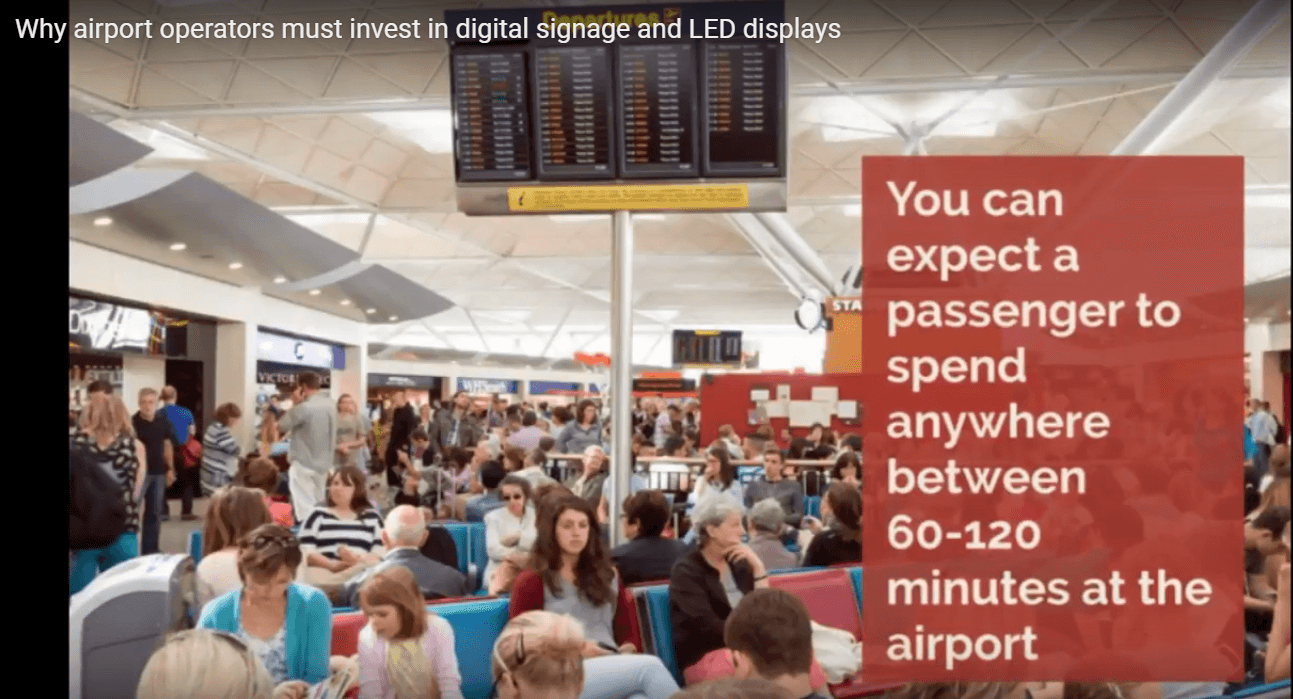 Baggage Belts
Passengers spend a significant amount of time waiting for their luggage to arrive. These areas an excellent spot to disperse not only advertisements, but also social or education messages as part of the corporate social responsibility programs.
We recommend: Indoor LED display, Full-Color Lamp Displays
Interior Décor
When you are trying to woo tourists and travelers, the ambience of the airport matters a lot. Now, you can wow your audience and give them a matchless experience using our bespoke, ultra-large LED displays and creative digital installations.
We recommend: Flexible LED Display, Mesh LED Display
Waiting Areas
Passenger waiting areas are prime spots to keep the audience engaged with context-based advertisements. For example, for a flight departing to Goa, an advertisement about beachwear selling at an airport shop could inspire waiting travelers to grab an apparel.
We recommend: Indoor LED display Full-Color Lamp Displays, Electronic Posters
Wayfinding
Large airports can often get difficult to navigate for passengers. By showcasing wayfinding maps on
digital signage
throughout the network, you can help travelers save a lot of time and hassle. These wayfinding displays can always double up as advertising real estate.
We recommend: Electronic Posters
Queue Management
Using digital signage makes managing large queues at departure gates much, much easier. Once boarding starts, switch from showing advertisements to sharing how the passengers are being called out to board.
We recommend: Single and Dual Color Displays, Full-Color Lamp Displays