Supreme-X LED Display Screen Manufacturer
Supreme-X uses the highest-quality components to deliver the brightest image quality and flicker-free video to catch the eye of the viewer. Suitable for 24/7 operations in the harshest of environments, these rugged displays offer high-end performance at attractive prices. Stadiums, billboard advertisements, banks, railway stations, bus terminals, shopping malls, post offices, schools, restaurants, entertainment venues, and enterprises are only some of the application areas where Supreme-X has proven to be highly successful in engaging, informing and entertaining customers.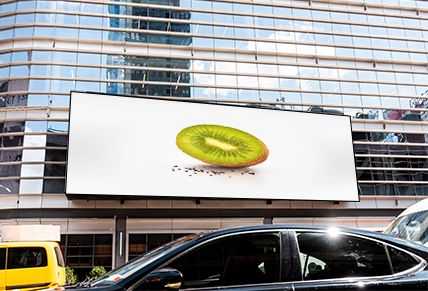 Lightweight Design : Designed for single-person handling, each Supreme-X module is up to 35% lighter than traditional modules to reduce labor costs in both transportation and installation.
HDR Display Technology : High contrast ratio, excellent brightness and chromaticity make the visuals clearer and more vivid to deliver a superior viewing experience for the spectators.
Rugged And Durable : Supreme-X undergoes 360° water- and dust-proof tests to deliver an IP68 rating, ensuring it is strong enough to resist extreme weather and reliable for prolonged use.
Creative Installation : Integrated adjustable side locks allow wider visual angles and creative freedom for a variety of installation types.
No Ongoing Costs : Supreme-X comes with a 100,000-hour life and no consumable parts, which eliminates the need for any recurring costs.
Specifications
Details
Pixel Pitch
4
5
6
8
10
LED Type
SMD1921 3-in-1 LED
SMD2727 3-in-1 LED
SMD2727 3-in-1 LED
SMD3535 3-in-1 LED
SMD3535 3-in-1 LED
Module Resolution (WxH)
64 x 32 = 2048
64 x 32 = 2048
32 x 32 = 1024
32 x 16 = 512
32 x 16 = 512
Module Size (mm)
256(W) * 128(H) * 14
320(W) * 160(H) * 14
192(W) * 192(H) * 14
256(W) * 128(H) * 14
320(W) * 160(H) * 14
Module Weight (KG)
0.38
0.42
0.38
0.3
0.42
Refresh Rate
>1920HZ
>1920HZ
>1920HZ
>1920HZ
>1920HZ
Brightness
>5000cd
>5000cd
>5000cd
>5000cd
>5000cd