With the discerning consumer no longer being impressed by a bunch of television sets stacked together in a grid, LED video walls have grown in popularity in the past few years. Unlike LCD TVs and their thick bezels, LED display walls come with seamless splicing and the ability to showcase high-resolution visual content as if it were being played on a single screen.
Moreover, while LCD panels come in a fixed rectangular shape with 16:9 display ratio, LED video walls are fully customizable for any shape or size, and can be used on non-flat surfaces as well. They conform to the exact needs of the brand and outperform even the most high-end LCD panels in terms of visual quality.
LED wall screens by the best LED video wall manufacturers in India, Ösel, are efficient, reliable pieces of sophisticated technology, suitable for heavy-duty operations with minimal maintenance. With 100,000 hours of service-life, our LED display wall panels are perfect for advertising and marketing, architectural beautification, and creative installations.
Some popular application sectors for our LED video walls include retail stores, shopping malls, museums, banks, railways stations, stadiums, weddings, events, exhibitions, airports, schools, restaurants, bus terminals, etc.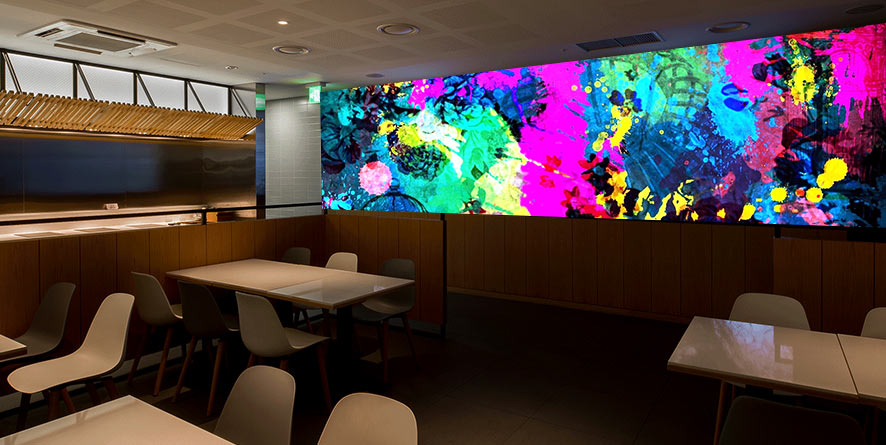 Indoor LED video wall: Ösel Edgester
This dynamic, stunning, and cutting-edge indoor LED video wall display is meant for those applications where image quality really matters. This low-cost, high-resolution LED display comes in a variety of sizes and is fully customizable. It can be used in any indoor LED video wall environment without the fear of washout. Some of its unique features include: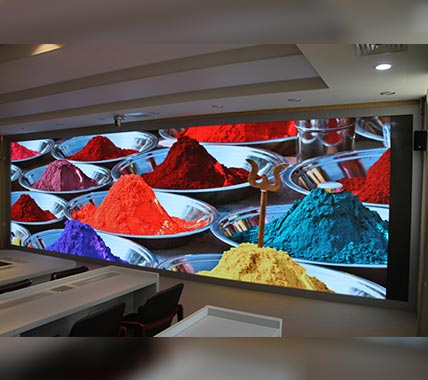 Superb Image Quality: High contrast black LED lamps provide a seamless and uniform black mask for exquisite images

Lightweight Cabinet: Ultra-slim die-casting aluminium panel makes transportation convenient and reduces labor charges

Swift Installation: Fast-lock design with adjustable side locks enables single-person installation

Easy Maintenance: Designed for accessibility, Ösel Edgester LED video wall display comes with front maintenance to avoid disassembly costs
Outdoor LED video wall: Ösel Supreme-X
Supreme-X uses the highest-quality components to deliver the brightest image quality and flicker-free video to catch the eye of the viewer with an outdoor LED video wall. Suitable for 24/7 operations in the harshest of environments, this outdoor LED video wall display has proven to be highly successful in engaging, informing and entertaining customers. Some of its unique features include: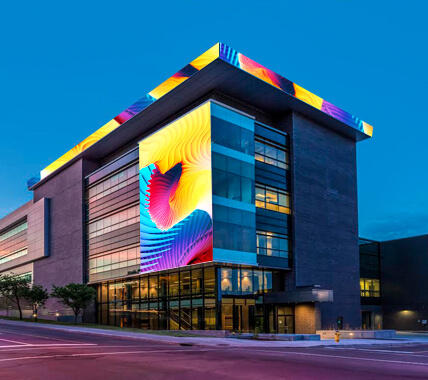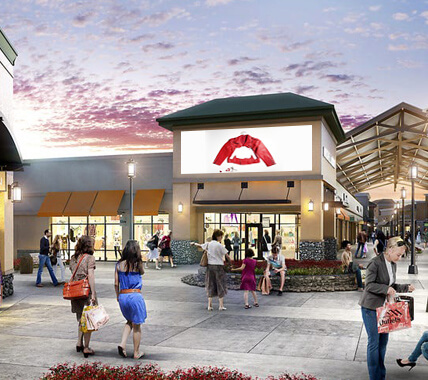 Lightweight Design: Designed for single-person handling, each Supreme-X module is up to 35% lighter than traditional modules to reduce labor costs in both transportation and installation

Rugged and Durable: Supreme-X undergoes 360° water- and dust-proof tests to deliver an IP68 rating, ensuring it is strong enough to resist extreme weather and reliable for prolonged use

HDR Display Technology: High contrast ratio, excellent brightness and chromaticity make the visuals more clear and vivid to deliver a superior viewing experience for the spectators

Creative Installations: Integrated adjustable side locks allow wider visual angles and creative freedom for a variety of installation types