Reliable and efficient, LED display boards by Ösel are primed to transform any space into a stunning viewing experience and help brands establish their unique place in a visually-competitive world. From providing off-the-rack, integration-ready LED advertising boards to crafting bespoke, completely customizable and scalable LED display boards, Ösel enables businesses to showcase compelling and impactful visualizations that engage, inform, and delight customers.
As the leading LED board manufacturers in India, we provide turnkey display solutions for both indoor and outdoor environments. Our innovative LED display boards create immersive experiences that fulfill the objectives of simulation, training, branding, information dissemination, and presentation. If you are looking for LED advertising board in India, your search ends here.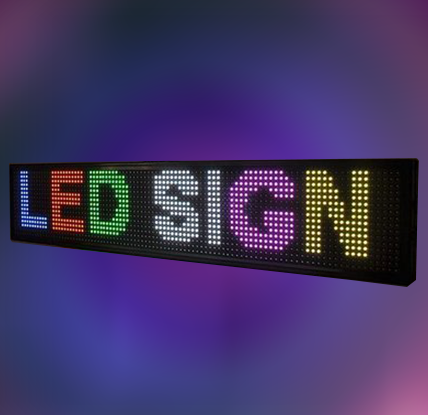 High-definition pictures: Our LED display boards achieve perfect grayscale even with low brightness. The image is exquisite and clear, animations are vivid and varied, and the video is smooth and realistic.

Quality cabinets: We use high-end die-casting aluminum cabinets to ensure flatness and superior heat dissipation efficiency. Their weight is less than one-third of similar products in the market.

Double maintenance module: Our core technology allows both front and back maintenance. This leads to cost and time savings with installations that have limited back space.

Seamless splicing: The stitching distance between the screens is ≤ 0.1mm. The cabinets come with quick locking belt insurance mechanism to deliver a seamless display.

Low power consumption: All our products are energy-efficient. We deliver energy savings of more than 30% as compared to traditional LED display boards.

High refresh rate: Boasting of the highest refresh rates in the industry, Ösel LED display boards provide you the best viewing experience ever with zero lags.

Cost savings: Our lightweight LED display boards come in standardized designs that make assembling and teardown quick and convenient. This ultimately reduces transportation and labor costs as well.

High level of protection: Our outdoor LED advertising boards boast of protection levels as high as IP68. Completely waterproof, these displays are designed to work in even the harshest of weather conditions.

Broad vision: Ultra-wide angles of our LED advertising boards means a maximum number of potential customers are targeted with full view and wide vision.