Indoor LED Display For Hotels
Digital signage has emerged as a crucial brand-image builder for hotels and resorts, helping these properties to deliver an immersive experience that matches the expectations of today's millennials. If you want to position yourself as a high-quality, high-tech sanctuary of memorable affairs, you need to use LED displays and differentiate your brand from others. Wondering how can you use Ösel's wide range of indoor LED products? Here's some inspiration:
Reception Desk
Use Ösel's indoor LEDs to flash personalized welcome messages at the reception or engage guests with advertising content and news as they go through the check-in process
Wayfinding
LED displays can be used to help guests navigate through the various sections of the hotel, helping them get to their intended destination faster and reducing the burden of the front desk
Internal Comm
World's leading hotel chains are using
LED displays
for internal and employee communication like motivational messages or birthday wishes to improve the morale of the staff
Event Listings
If your hotel regularly hosts meetings, conferences, weddings, parties, or trade shows, Ösel's
LED digital signage
can be used to list the events and their locations, enhancing the experience of the attendees
Restaurants
A digital signage display at the entry of the restaurant or the lobby area can showcase the chef's specials or even the entire menu in a tantalizing manner, making sure that more guests eat in-house
Digital Signage for Hotels and Resorts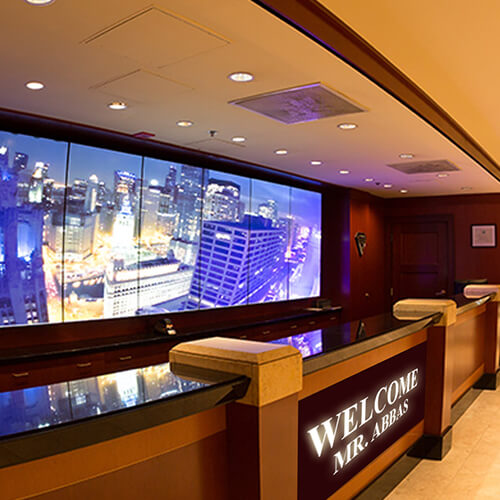 That's not all. Your hotel or resort property can get a complete digital makeover by leveraging Ösel's ultra high-quality outdoor LED displays as well. Click below to know more.